4. Two legends that we miss dearly…
3. A picture we've all seen a million times as Jonah Lomu rampages through the England defence at the 1995 Rugby World Cup to score that iconic try.
2. Nelson Mandela, wearing the Springbok jersey and badge, hands the 1995 World Cup trophy to Francois Pienaar. It became the symbol of a nation's future.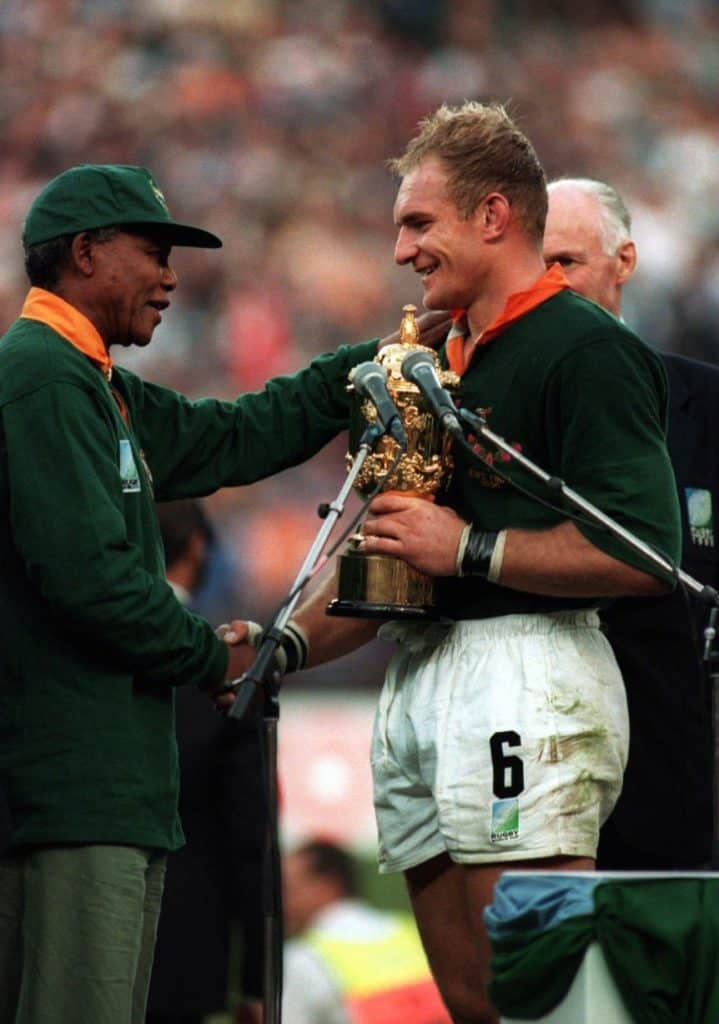 1. That kick. As an England fan this has to be my Number one.