In a statement last night, Samoa announced they have withdrawn from three November matches in Europe due to coronavirus travel problems, with their Sevens also pulling out of two Sevens World Series legs in Dubai in November and December.
However, they are committed to putting together a 'Manu Samoa selection' to face the famous invitational side at Twickenham on the 4th of December.
Reports suggest, as well as any Samoan players plying their trade in Europe, that anybody who would be eligible to represent the island nation will be approached for the game.
Here's four superstars who could play for the side:
#1. Manu Tuilagi
Age: 30
Place of birth: Fogapoa, Savai'i, Samoa
Position: Centre
Club: Sale Sharks
Honours: England and Lions (43 & 1 caps)
The England centre, who has five elder brothers who all played for Samoa, says he is still Samoan at heart. Tuilagi has previously declared that he'd 'love' to play for Samoa, and is thought to be keen to take this rare opportunity to pull on the famous blue jersey.
DID YOU KNOW? He was named Manusamoa, after the name of the Samoan national team, Manu Samoa, because his brother Freddie was selected for Samoa at the World Cup in 1991, the year Manu was born.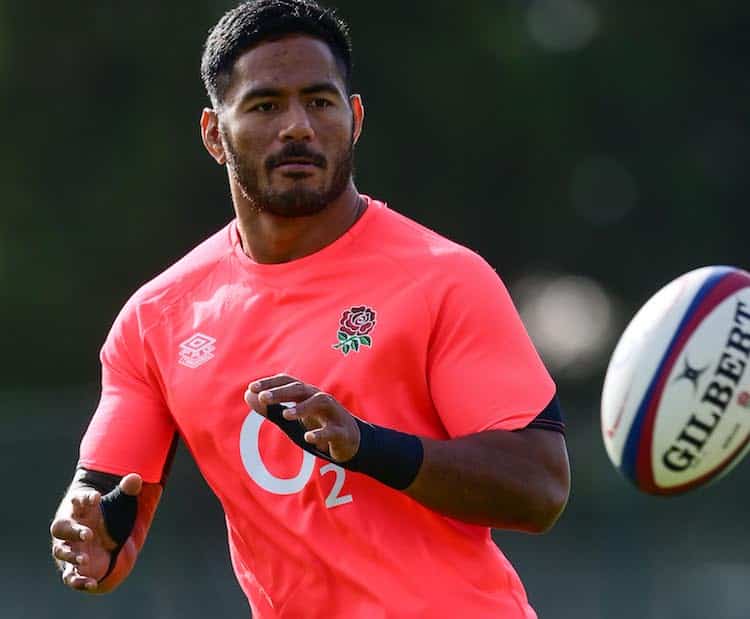 ---