Ben Cohen's wife Kristina Rihanoff has been slammed for her 'insensitive' tweets relating to Russia's attacks on Ukraine.
The 44-year-old Russian dancer sparked outrage following a series of tweets that appeared to back President Vladimir Putin after his invasion of Ukraine began on Thursday.
Her.tweets were branded 'in such bad taste' and an 'absolute disgrace,' with fans saying they were unfollowing her.
In one tweet she raged: "I do want to focus on what sort of punishment Boris Johnson will have for destroying my family run business and 1000 of others. Many of my friends LOST businesses because of government lockdowns. Don't give a s**t about the war but I do about the debt because of NO TRADING for 2yrs."
She also hit out at a Ukrainian journalist after they tweeted about her mother fleeing the country.
She replied in a post: "Why don't you report about everyone who was abused in Ukraine by extreme nationalists for 8 yrs prohibiting families to speak Russian language, terrorising peaceful Russian families which I know many who live in Ukraine."
People have been responding to her tweets, calling them 'so offensive,' 'shameful' and 'vile.'
One wrote: 'What a stupid and insensitive tweet.'
Another replied: 'Think of those innocent families losing their loved ones UNFOLLOWED'
Trending Stories:
2003 Rugby World Cup final WAGS special: Here's who our heroes settled down with
The England World Cup-winning team from 2003's contingent of WAGs include strictly dancers, models – and even a token royal.
2003 World Cup final WAGS
---
15. Josh Lewsey – possibly single
Most recently known to have dated British Winter Olympic gold medalist Amy Williams in 2012 but it didn't work out.
---
14. Jason Robinson – Sian Griffin
Robinson divorced first wife Amanda, with whom he has six children including; Cameron, Jemimah, Joseph and Lewis. In June 2017 he married Sian Griffin with whom he has one son, Noah.
---
13. Will Greenwood – Caroline Greenwood
Greenwood and his wife, Caroline, have four children. They previously had a son Freddie who died 45 minutes after his birth in 2002. He is a patron of Child Bereavement UK, a charity which supports parents who have lost a child.
---
12. Mike Tindall – Zara Phillips
In 2010, it was announced that Tindall was engaged to Zara Phillips, only daughter of Anne, Princess Royal and the granddaughter of Queen Elizabeth II. The couple, who now have two daughters, first met during the 2003 Rugby World Cup in Australia.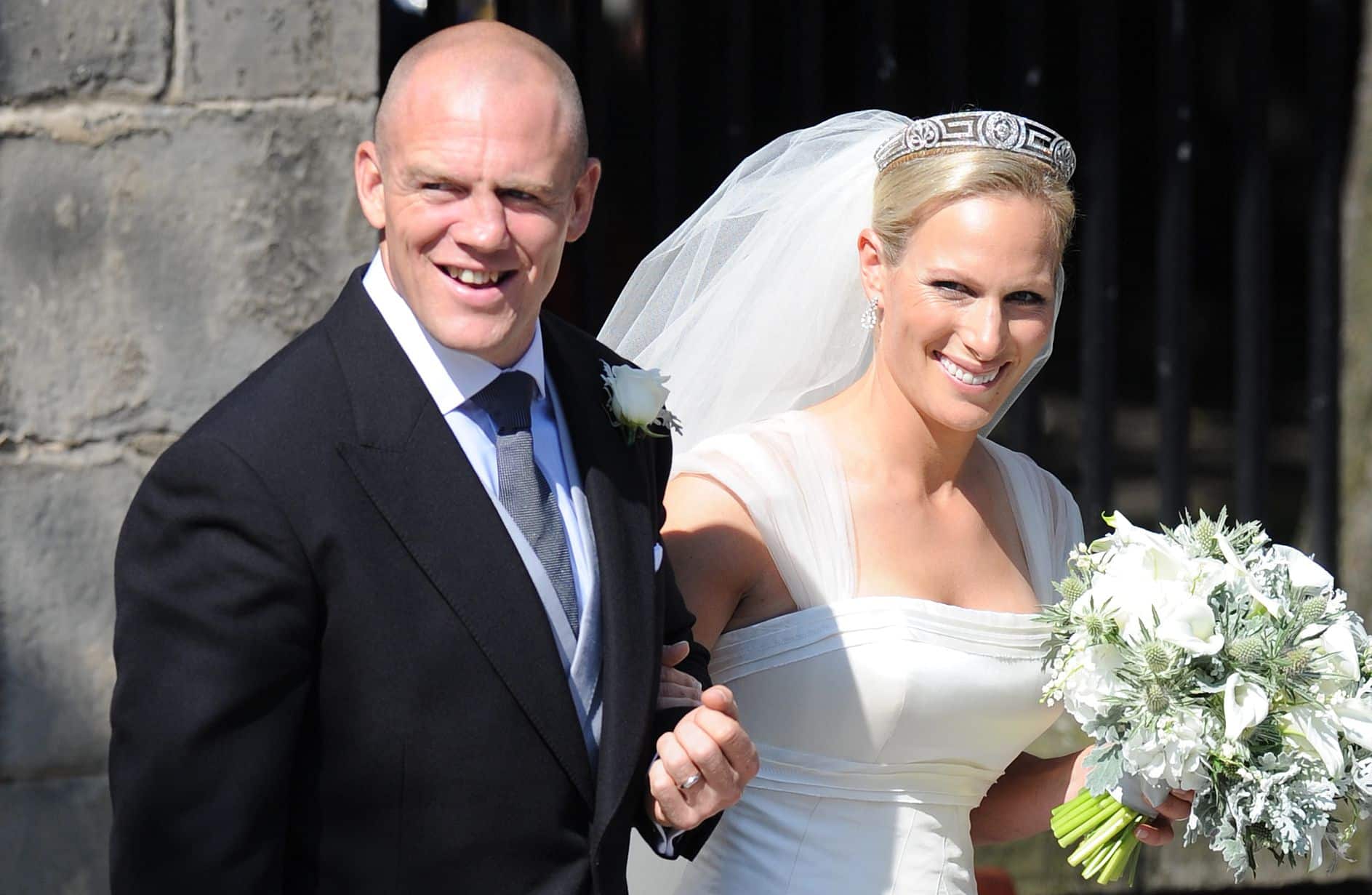 ---
11. Ben Cohen – Kristina Rihanoff
The winger was married to Abby Blayney in 2003, and has twin daughters with her, whom they named Harriette and Isabelle. The couple were estranged since 2014, and divorced in March 2016. In January 2016 it was announced, his former Strictly Come Dancing dance partner and now girlfriend, Kristina Rihanoff, have had their first child together, a daughter named Milena.
---