Premiership players are in advanced discussions about launching a breakaway union, according to multiple reports.
Around 100 players have grown very frustrated with the Rugby Players' Association (RPA) and its response to the coronavirus pandemic.
It's believed that professional players from around the country, including current England internationals, feel that the RPA is heavily compromised because of its reliance on Premiership Rugby for funding.
🍩 🍩 🍩 🍩 🍩 https://t.co/youlevQF8o

— Joe Marler (@JoeMarler) April 24, 2020
Joe Marler waded into the discussion, seemingly calling the players involved 'donuts' with one simple tweet.
Instead of using words, the England prop has posted five donut emojis, presumably suggesting that the players in questions are 'donuts'.
It isn't the first oddball Tweet from Marler. Following many England squad announcements, he would write 'utter shambles'.
---
LIST | 20 times Joe Marler didn't give a RUCK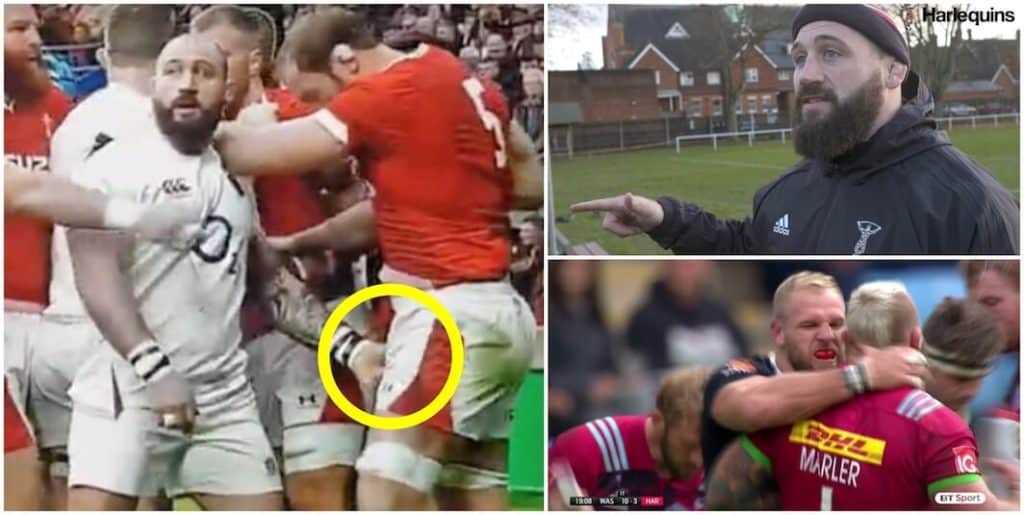 He really doesn't care.
1. Nowhere else to start
Taking life, or a Welshman, by the balls…
Joe Marler on Alun Wyn Jones… pic.twitter.com/YHxoKCkNOf

— Murray Kinsella (@Murray_Kinsella) March 7, 2020
---
2. When he taught us his favourite word
Stuart Barnes is a complete helmet……..

— Joe Marler (@JoeMarler) November 12, 2015
---
3. Destroying GEORGE NORTH
---
4. Burning twitter critic
In a reply to the appearance of Joe Marler on a BBC 5 Live show, a Tweeter observed that he thought the prop was a "absolute try hard weapon……….him not you obviously".
Problem was that Marler was tagged in the Tweet and duly decided to reply.
"Very true mate. I try very hard……. to have regular vaginal intercourse with your mum, but she insists on having it in her arsehole every time! Mental.
---
5. Interrupting press conference
"Who are you talking to?" 😂@JoeMarler interrupts a very empty @EnglandRugby news conference. pic.twitter.com/C3QsWtJ9iy

— ESPN UK (@ESPNUK) August 13, 2019
CONTINUES ON PAGE 2
---