2. Tom Curry (SPLIT HEAD)
The England flankers mum was reduced to tears when confronted by the sight of her son gushing blood from a wound on his forehead in England's rout of France in 2019.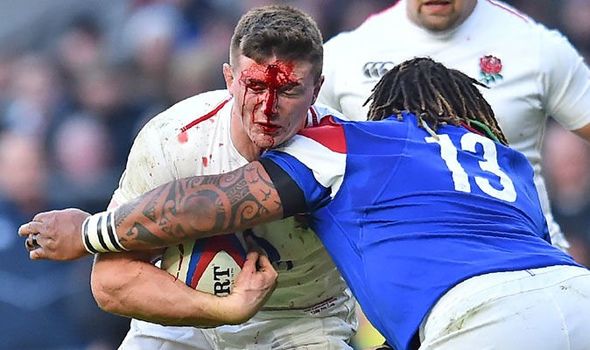 The image of Curry playing with his face and jersey covered in blood evoked memories of England defender Terry Butcher, who was similarly soaked during a World Cup qualifier against Sweden in 1989.
He played on and after the game it took six stitches to patch Curry up.
---