4. Sami Panico
Zebre terminated the contract of prop Sami Panico in October 2018 after the Italian international was arrested by police officers following a raid on his home.
According to Italian news agency ANSA, Police reportedly found 1.5kg of marijuana, 330g of hashish and €10,000 from "illegal activities", per the police, in the back garden of Panico's property before arresting him for alleged "possession of drugs for the purpose of trafficking." The 25 year-old won ten caps for Italy.
---
5. Andy Powell
Powell was arrested "for taking and driving away a golf buggy" a few hours after the Welsh team's last-minute victory over Scotland in their 2010 Six Nations match. He was arrested near Junction 33 on the M4 motorway at 0600 GMT 14 February 2010.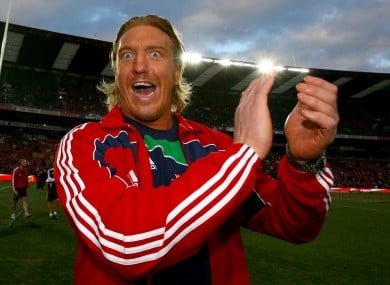 The following day, for behaviour "contrary to the squad's code of conduct", he was removed from Wales' 35-man training squad for the Six Nations 2010, and played no further part in the tournament.] He was later given a 15-month driving ban and fined after admitting the offence at Cardiff Magistrates court.
---
6. Earl Rose
Last month it was confirmed he was the Stellenbosch Golf Club thief. Footage of the Springbok and an un-named woman depicted the two casually making off with equipment worth thousands of pounds.
CONTINUE ON PAGE 3
---