The world's most-capped rugby referee, Nigel Owens, has brought an end to his international career.
Welshman Owens took charge of his 100th international last month – France's Autumn Nations Cup game against Italy – and has announced that game will be his last.
Announcing his retirement, Owens said, "There comes a time where it's time to move on, so international refereeing will come to an end now, that France v Italy game was my last Test match.
"To go out on 100 is a good time to go."
Owens feels World Rugby need a new cycle of referees in time for the next World Cup so is standing aside, but he intends to carry on officiating in the Guinness PRO 14 and at community level in Wales.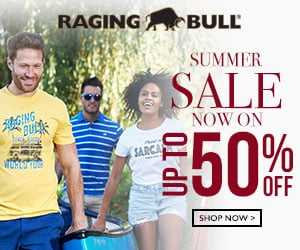 "I'm not going to be around for 2023, I don't want to be. I still hope to referee in the Pro 14 and locally in Wales this season and maybe next as well," he continued.
"I will certainly continue to referee in the community game because when you are very fortunate to get so much out of something, I think it's hugely important that you give something back to it as well.
"I will also be hopefully going into a coaching role with the WRU, helping some of our talented, young referees we have here in Wales. That is something I'm quite excited about.
"We currently have five referees including myself at PRO 14 level so it will be good to help them make further progress, as well as our other upcoming male and female referees."
---
One Englishman features In Nigel Owens' Dream XV Of Players He's Refereed
15. Israel Folau (Australia) – This pick didn't age well.
I go for Folau – only just, I should stress – because of his ability to seemingly beat his man every time he gets the ball in his hand. He's such an exciting player and like Leigh Halfpenny he is one of the best under the high ball.
---
14. Stuart Hogg (Scotland)
How can you fail to be impressed when watching Hogg play. He's so exciting as he burst into that line and, of course, was named Six Nations player of the tournament.
---
13. Brian O'Driscoll (Ireland)
Not only is he one of the greatest centres in the history of rugby union but he's a fantastic man off the field as well. O'Driscoll has been a wonderful ambassador for the sport and a real leader.
---
12. Ma'a Nonu (New Zealand)
He's another brilliant player and after every game, win or lose, he would come up and give me a hug. Ma'a has always found time at after-match functions or at breakfast if we've been staying at the same hotel to come over and have a chat.
---
11. Shane Williams (Wales)
He was in the mould of Gerald Davies in how he left defenders gasping for air as he beat them with those dazzling sidesteps. Nobody would fancy defending against a back three of Shane, Hogg and Folau, I can tell you that.
---