3. Melbourne Rebels – 2014
Granted it's celebrating their indigenous culture but the design, while eye-catching, is hardly aesthetically pleasing.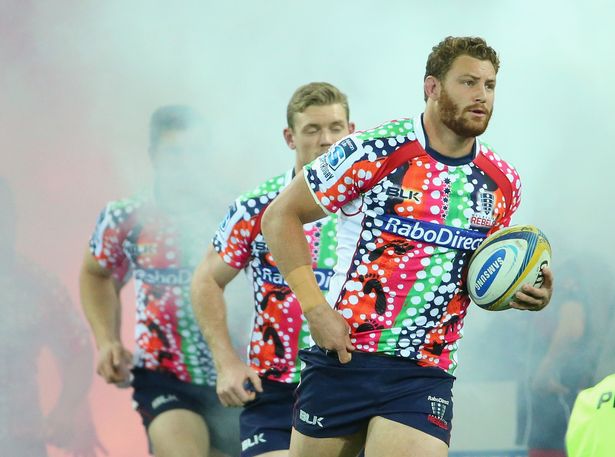 ---
2.Canada – Away (1995)
While the 1995 Rugby World Cup may be remembered for being the first major sporting event to be held in South Africa since the end of apartheid, for Canadians of a certain age, it will be remembered because their embarrassment at not scoring a single point against the hosts during their group game, was increased exponentially by the fact that they had to play wearing this monstrosity.
1. Stade Francais – Third (2011/12)
The number one spot goes to this monumental affront to taste and decency from Parisian powerhouses, Stade Francais. Anyone who is familiar with European rugby will not be surprised that it is a Stade Francais shirt that has topped this chart. In fact, if we had not restricted myself to only one shirt from any club or nation, Stade Francais would probably have dominated the entire top ten.