Two Premiership players tested positive for recreational drug use last season

The players returned samples showing out-of-competition cocaine use

The annual anti-doping report revealed there were only four violations for performance-enhancing drugs
Two Premiership players have tested positive for cocaine during the off-season, according to the RFU after its annual anti-doping report.
The report released on Thursday said players in the English leagues were subject to 1,001 anti-doping tests as both blood and urine samples were analysed. Testing took place in and out-of-competition and included both targeted and random selections at all levels of the game.
Although there's no mention of cocaine in the RFU Anti-Doping Programme Annual Report, BBC Sport states tests have shown its presence.
READ MORE
"We had one big problem at Bath [in 2009] that was a catalyst for this programme," said rugby director at Premiership Rugby Phil Winstanley.
"This is slightly different to the anti-doping programme. Unless it's being used in competition, cocaine isn't a performance-enhancing drug. Clearly we don't want it in our sport, and that's why we are doing the programme."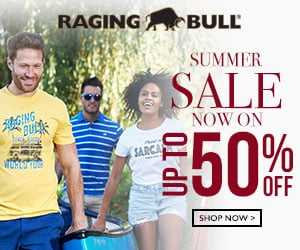 RFU rules state they will not reveal the identity of the players as it is a first offence but both have been fined.
"All the violations have been one-off occasions, [the player] has received treatment and education, and that's followed up with monitoring tests," said RFU anti-doping manager Stephen Watkins.
Watkins added that he's pleased with how the programme is progressing, saying: "At the end of the sixth year of the Illicit Drugs Programme, the RFU and its partners are confident that the programme is effectively delivering its twin aims of protecting both the health and welfare of players, and the image and reputation of rugby as a game free of illicit drugs.
"The programme involves the random testing of players for illicit drugs out-of-competition, beyond that required by World AntiDoping Agency testing programmes. The risk of illicit drug use in society is well recognised, especially in the 18-35 age group.
"Two players failed random illicit drugs hair tests last season. Independent specialist review established that these were both cases involving one-off use. This is typical of the small numbers of players who have returned a positive test result under the programme, and no player to date has returned a second positive test.
"The players consistently support rugby's drug-free landscape and remain advocates for a clean game. However, the low incidence of illicit drugs positives is no reason for complacency. We must continue to educate, test, and support players in this important area."
The four anti-doping violations that were reported this year found one for the presence of Methandienone and Mesterolone, two for the presence of Oxandrolone and one for refusing to submit to Sample Collection.