Christian Lealiifano will receive a bone marrow transplant from his sister

The Brumbies captain is continuing his treatment for leukaemia

He's already undergone two rounds of chemotherapy after being diagnosed earlier this year
Brumbies captain Christian Lealiifano is set to undergo a bone marrow transplant as he continues to battle leukaemia, holding on the hope that he might one day return to rugby.
Lealiifano told ABC Canberra on Friday that his younger sister had been identified as a bone marrow match, with the transplant likely to occur later this month.
He has been through two bouts of chemotherapy and is currently in remission, but the transplant is the next part of the recovery process.
---
---
"I've had two treatments of chemotherapy which have pretty much put me in remission going into this transplant so hopefully the transplant goes well and gives me every chance of beating this leukaemia," he told the ABC.
"Both bouts I got infections on both because you've got no immune system … it's all part of the journey. Up and down days and it definitely knocks you about, but I'm staying positive.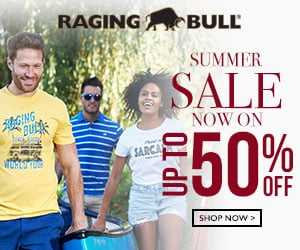 "They test the best matches [for bone marrow transplant] and the best chance is your siblings and if you don't get any luck there you go on a world register.
"But luckily enough for me my younger sister is a match. For the family that is quite a special thing and for your sister to give you the gift of trying to save your life, it's quite special.
The Australian Rugby Union's official website reports that Lealiifano said he was staying optimistic through the ordeal.
"I'm reasonably positive. The things in my favour are that I'm young, pretty fit and I've got a suitable match," he said.
---
---
"One thing they can't guarantee is that everyone will be cured, but it gives you every chance of beating it.
"Each day is going to be a battle … to have a long term goal to see the light at the end of the tunnel is nice but it's day by day."
The utility back faces a long road back to rugby, with a 12 month recovery, and admitted he may never play for the Brumbies again, though he is holding on to hope of a return.
"I hope one day to be able to run out there on the field whether that be club footy," added Lealiifano.
"If not, I'm happy to accept that as well … you've got to go in optimistic and positive so from this stage on I'm staying reasonably positive and confident.
"Playing footy is all I've known for the last 10 years and to have that cut down from you is a big shock.
"To think if things go really positive and reasonably well that you're a chance of playing again, it gives you some goals to chase and some motivation to get on top of this."
Lealiifano has been offered a coaching job at the Brumbies for 2017 should he be unable to continue to playing.
Lealiifano said he had been blown away by the support he had received here and overseas, with former teammates including Montpellier's Nic White and Jesse Mogg shaving their heads in solidarity with Lealiifano.
"The amount of support I've been given from the rugby community not only in Canberra, but globally … to give me every chance of beating this is keeping me motivated and positive," he said.
"I didn't have much time to sit down and really register it all.
Lealiifano said the initial diagnosis was a shock, with the 28-year-old visiting the doctor after feeling out of sorts at training, though he initially put that down to the arrival of his first child, Jeremih, in June.
---
---
"It was a massive shock to myself and the whole family. But as soon as I found out it was about tackling it head on and finding the next process to get better."
The Brumbies and UC Vikings will be participating in Friday night's Leukaemia Foundation Light the Night walk to raise money for leukaemia research and treatment, something that Lealiifano hopes to be a part of.
"We talk about family and that's what makes this place special. This rugby community and the Brumbies have been really, really special with helping in any way they can," he said.
"[Light the Night] is an amazing initiative.
Everyone knows someone who has gone through it and to head out there tonight … it's really, really humbling to see that support for not only myself but others in the community going through similar things."
---