The British and Irish Lions are about to embark on a 10-match tour of New Zealand, which culminates in a three-Test series against the All Blacks.
Here, we identify some of the pre-tour talking points.
How will the Lions play against New Zealand?
There is a school of thought that the best way to take on world champions New Zealand is to attack them, not sit back, absorb pressure and then hope to strike. There are others who feel that trying to beat the All Blacks playing a similar brand to their all-singing, all-dancing style will only end one way – in defeat. In truth, the Lions are likely to require a combination of styles in their game-plans as they target a first Test series triumph against New Zealand since 1971.
How well prepared will the Lions be?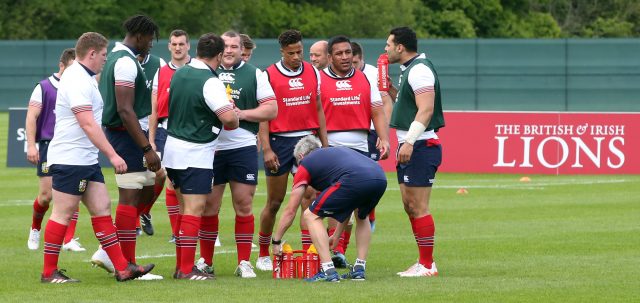 Even though the tour comes at the end of a long northern hemisphere season, as a squad the Lions have had little time to prepare. Even training camps in Wales and Ireland during the past fortnight had restricted attendance due to playing commitments in domestic and European play-offs, so head coach Warren Gatland and his team have had no time to waste. Lions tours are all about the Tests, though, and the Lions are likely to field a powerful, well-rehearsed Test team, starting in Auckland on June 24.
How strong will the Lions' non-Test opponents be?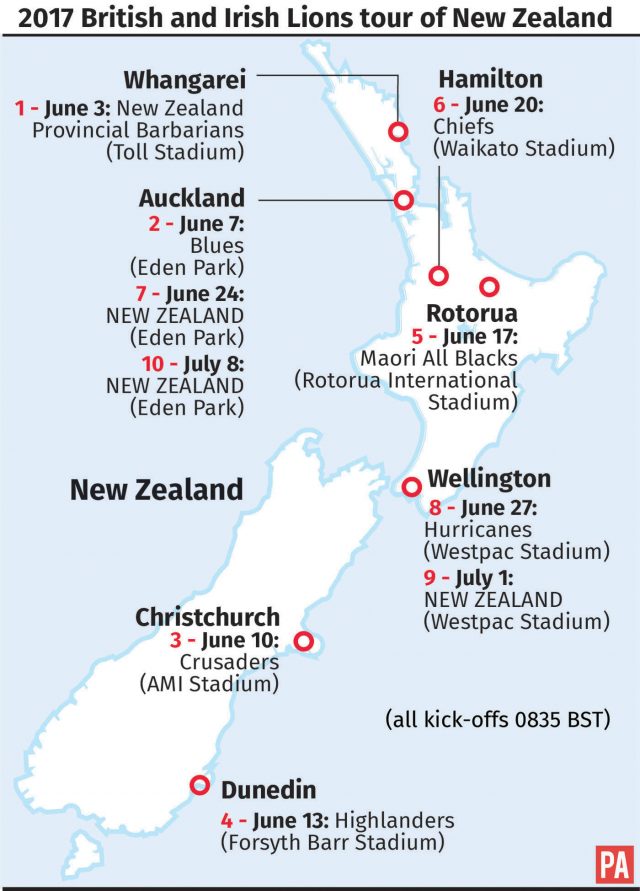 Very, is the answer. While the tour opener against a New Zealand Provincial Barbarians XV should be straightforward, the degree of difficulty soon increases. New Zealand's Super Rugby sides – the Blues, Crusaders, Highlanders, Chiefs and Hurricanes – are all on their agenda, in addition to the Maori All Blacks. In terms of preparation for the Test series, it could hardly be a tougher build-up but the Lions may well prefer it that way with the All Blacks looming.
How big a toll on the Lions will injuries take?
The Lions will hope for the best but it is not likely to be plain-sailing. A 41-man squad will head to New Zealand but the possible injury toll based on recent experience could see them lose six to 10 players by the time things draw to a close in July. If replacements are required, though, it will help geographically and logistically that Wales are on tour in New Zealand and Samoa next month while Scotland are in Australia, so reinforcements would not be too far away.
Will the Lions win the Test series?
Unlikely. They have only done it once before in New Zealand – and that was 46 years ago – while two of the three Tests are at Eden Park, Auckland, where the All Blacks have not lost since France toppled them in 1994. Everything is stacked against the Lions and the first Test is absolutely huge – if they win that one, it is game on. If they lose it, then a 3-0 series whitewash beckons.