This Sunday's Quilter Cup fixture has been cancelled following several breaches of the Covid code of conduct within the Barbarians squad.
As part of its ongoing investigation into a breach of the COVID code of conduct that took place on 21 October, the RFU has today discovered there was an earlier undisclosed breach that took place on 20 October when a number of Barbarians players left the hotel bubble without permission and without informing organisers about their whereabouts.
The RFU has concluded that the players leaving their COVID-secure environment on 20 October without then isolating from the rest of the group on their return has resulted in the bubble environment being compromised, with the potential risk of COVID transmission from individuals outside the bubble to everyone in the Barbarians team and management.
The RFU is therefore left with no alternative but to cancel the game.
Bill Sweeney, RFU CEO said; "We are incredibly disappointed to be calling a halt to this fixture, we know how much fans were looking forward to seeing the teams play. However, our priority is to protect the health and safety of the England squad and the other international teams they will go up against this autumn.
"There has been a great deal of effort put into COVID codes of conduct and planning for games, including cooperation with Premiership clubs to release additional players to fulfil the fixture safely, and we are all incredibly frustrated and disappointed that the actions of a number of Barbarians players mean we no longer feel it is safe for the game to go ahead."
---
RANKED | The 10 highest paid people in rugby union, 2020
Keep reading to see the top 10 highest-paid people in rugby union, ranked in ascending order of earnings.
9=. ANDY FARRELL £600k (Ireland)
The first of two Farrell's on this list, Andy received a significant pay boost when he took over from Joe Schmidt following the 2019 Rugby World Cup.
---
9=. DAN BIGGAR £600k (Northampton Saints)
The Welsh pivot has made the most of his big-money move from Ospreys to Northampton Saints, where he has shone consistently since joining in 2018.
---
8. STEVE LUATUA £650k (Bristol Bears)
Didn't make any friends within the All Blacks hierarchy when he decided to cash in on his extreme rugby talent, signing for Bristol in 2017. Has since signed a two-year contract extension. The All Blacks aren't allowed by the New Zealand Rugby Union to pick exiles.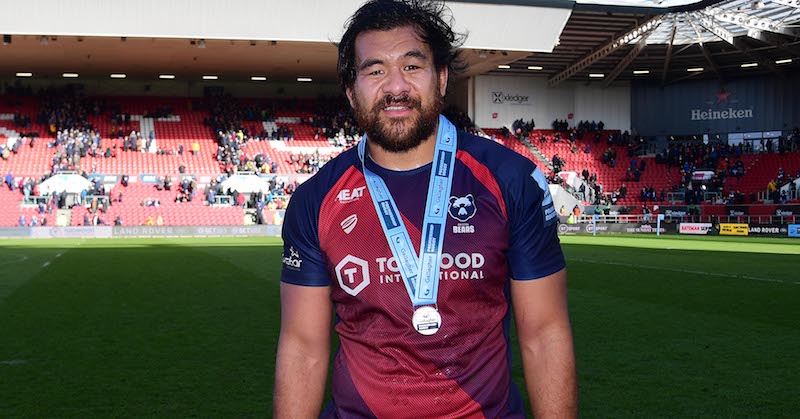 CONTINUES ON PAGE TWO
---