Rob Baxter was on the verge of tears before kick-off, so it was great to see him with a big smile on his face as a Champions Cup winner.
The Chiefs had just enough to keep Racing 92 at bay, winning 31-27, and clinch their first Champions Cup title in a thrilling final at Ashton Gate.
However, instead of instantly celebrating, the first thing he did at full-time was call his wife.
"Jo has been with me my whole career and seen the highs and lows," he said.
"The cruellest thing was that our families were not here to share such an achievement and that is why there was a bit of emotion at the end. We could not share the moment.
"It was a funny game, not an Exeter Chiefs one at all. In some ways it was our poorest attacking and defensive display of the season. The occasion makes you do things, but in a final it is not the performance that matters but the scoreboard.Exeter win it the hard way to fulfil Tony Rowe's Europe ambitionRead more
"The last 10 minutes were horrible to watch. They seemed to go on forever. We fought for every inch and the players got what they deserved. They can enjoy the weekend before thinking about the Premiership final. I am sure we will play better against Wasps. We were nervy and cagey at times and I would like to think we will free ourselves up next week."
---
RANKED | The 10 highest paid people in rugby union, 2020
Keep reading to see the top 10 highest-paid people in rugby union, ranked in ascending order of earnings.
9=. ANDY FARRELL £600k (Ireland)
The first of two Farrell's on this list, Andy received a significant pay boost when he took over from Joe Schmidt following the 2019 Rugby World Cup.
---
9=. DAN BIGGAR £600k (Northampton Saints)
The Welsh pivot has made the most of his big-money move from Ospreys to Northampton Saints, where he has shone consistently since joining in 2018.
---
8. STEVE LUATUA £650k (Bristol Bears)
Didn't make any friends within the All Blacks hierarchy when he decided to cash in on his extreme rugby talent, signing for Bristol in 2017. Has since signed a two-year contract extension. The All Blacks aren't allowed by the New Zealand Rugby Union to pick exiles.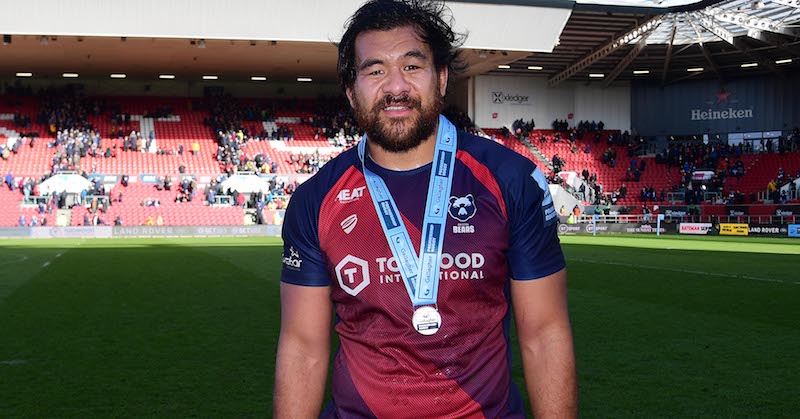 CONTINUES ON PAGE TWO
---