Christian Wade is part of a small group of players who have made the switch to American football.
So who are the chosen few? Here are five players who made the switch from Rugby Union to American Football at some point in their career.
---
1. Hayden Smith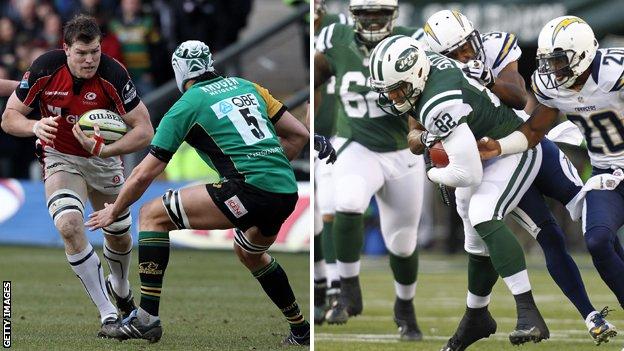 Hayden Smith left the school on the outskirts of Sydney in 2002 to take up a university place in the United States on a basketball scholarship.
But, with time to kill between the end of his studies and graduation, he started playing rugby union at a local club in Denver.
Just three years later, he was part of the Saracens side that won the Premiership title, before starting all four of the United States' matches at the 2011 Rugby World Cup.
The latest leg of his sporting journey has taken the 27-year-old to the New York Jets in the National Football League – less than a year after donning pads and a helmet for the first time.
CONTINUES ON PAGE TWO
---