WARNING – GRAPHIC CONTENT BELOW
English amateur rugby league player Charlie Mills suffered an insane injury after scoring a try with the speedster rushed to hospital.
Somehow, the Saddleworth Rangers managed to impale himself through the leg with the corner post.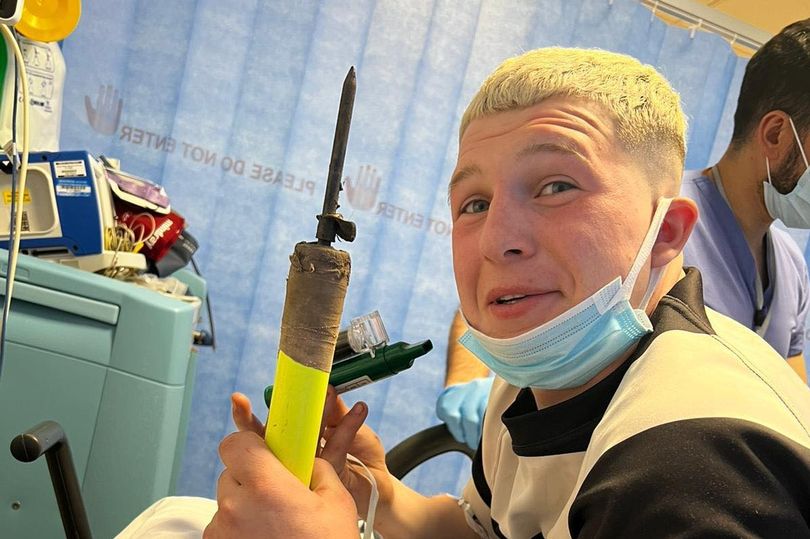 Fortunately, he was in good spirits as doctors removed the post.
"I thought I'd pulled a muscle or strained something at first," explained Mills. "When I looked down, I saw a massive six-foot pole flopping around in my leg."
He has since returned home and intends to keep the flag pole as a reminder of his freak injury.
"When they pulled it out, it was like a spear or a javelin." he added
"I got off lightly. It was a muscle tear but luckily it missed all the arteries and tendons in my leg. The funny thing is there was no blood at all.
TRENDING STORIES:
Five of the WORST career ending injuries in rugby
1) Rob Horne
The 30-year-old, who suffered several serious arm injuries at elite level, was forced to retire after sustaining nerve damage in his right arm when playing for Northampton Saints against Leicester Tigers in the English Premiership in early 2018.
A hard-running outside centre capped 34 times for Australia, Horne was leading try-scorer for the Saints with eight.
Before crossing to the Saints, Horne enjoyed a successful 10-year stint with Sydney's New South Wales Waratahs and was a member of the 2014 team that captured a maiden Super Rugby title under the guidance of Michael Cheika, the current Wallabies boss.
Horne represented Australia at the 2011 and 2015 World Cups, and played against the British and Irish Lions in 2013.
---