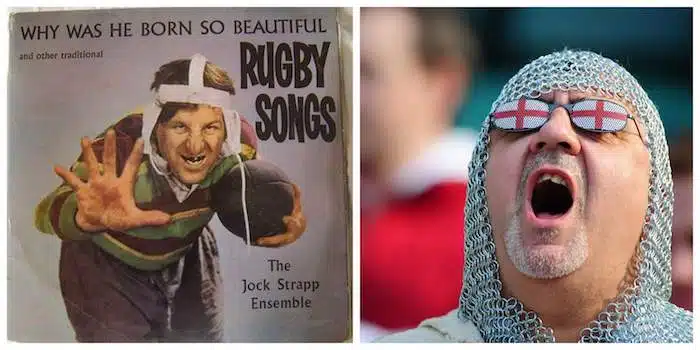 LIST | The 5 funniest rugby songs from down the years
Here is a list of some the best rugby songs available:
1. You Are a Lion Fan
I put on my trainers
And put gel in my hair
Its hardly like Hensons,
But I really don't care
In a far away country
My smile is wide 'n bright
Because my lovely, the Lions play tonite.
We prowl through the streets now
Looking for a pub to see
Our red shirted Lions
Hungry for victory
And then she asks me
Can I have a pint
I say my lovely – you're a Lions fan, alright
You're a lions fan,
'Cos, you like beer and eating horse meat pies And the wonder of it all Is that you just don't realise How much I love you
Its time we went home now
We've both got an aching head
We're not in the Hilton
We're kippin' in someone's garden shed
But we don't care
As I turn out the light
'cos my lovely, the Lions won tonite.
Oh my lovely, the Lions Roared Tonite
On a kiwi morn.
On a Kiwi morning
We the Lions come with a warning
How we long to be there
There's some tries a'waiting for me there.
Our Lions are gonna keep your score low
How to stop us oh no you dont know
Our Lions are gonna keep you score low
Tries and Guinness wait for me
Sha la la la la la la
Sha la la la la la la la
Sha la la la la la la la
Tries and Guinness wait for me
Failed in the Tri-Nations
In the world cup went to sleep
The all blacks should stay at home
And stick to sh***ing sheep
CONTINUES ON PAGE 2
---