England fly half Danny Cipriani put in a sensational display on his first start for England against Ireland in the 2008 Six Nations.
After this performance many thought that the 19-year-old would go on to become a star in England's side for many years to come.
The teenage sensation did not miss a kick at goal, and he had a fair few of those, some of them from fiendish angles, one of them a hurried conversion from out wide after the ball had fallen off the tee and left him with 15 seconds to complete the kick.
Jonny Wilkinson was brought off the bench to play the last half-hour here alongside Cipriani, a couple of doors down at No 12, where he performed with who was labelled his 'brilliant successor.'
Check it out:

One fan commented: "Whatever the reason, it's a shame that his international career fell off the rails. Very exciting player when he's on form."
Another, who was at Twickenham that day, added: "I was there for that game. Cipriani was brilliant.'
However, in his live BBC television interview with Sonja McLaughlan after England's Six Nations victory, he hit the headlines for the wrong reasons.
After kicking seven out of seven on his first start for England, Cippers couldn't help himself and slipped up by stating that it was the f****** one to eight who deserved the man of the match.
Immediately afterwards the 20 year old Wasps flyhalf realised his mistake, with his comment about hardly believing he just swore on live TV. He was soon pushed away though and the interview with him was over.
An hour later Danny said: "Can I apologise for swearing on national television? I was too excited after the interview and I am very sorry for using the F-word."
RELATED CONTENT:
Sam Burgess voted worst England player since 2000
Sam Burgess is the worst player to pull on the England jersey since 2000, according to the results of a survey conducted by RUCK.
We asked over 1,000 fans to vote on who they think is the worst player to represent the men in white since 2012.
#5. Danny Cipriani – 3%
World-class on his day, but I don't think any England fan will argue that the mercurial fly-half winning just 16 caps during his career can only be considered a complete disaster. He was never able to replicate his club form on the international stage. So disappointing.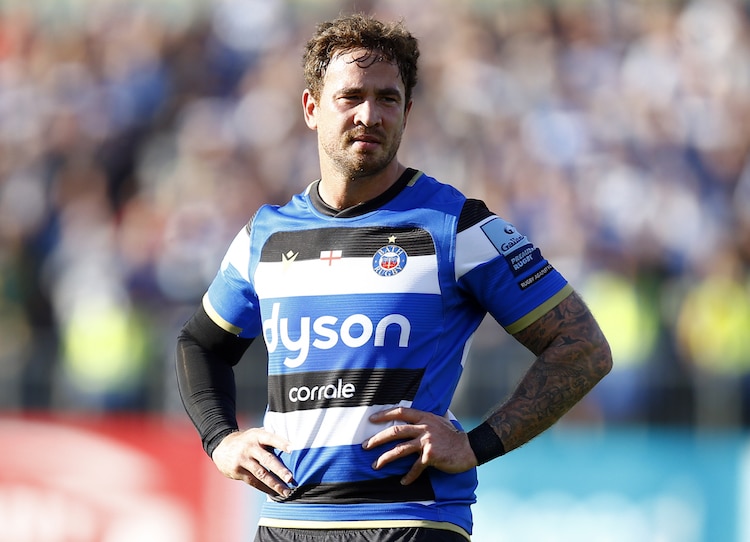 ---