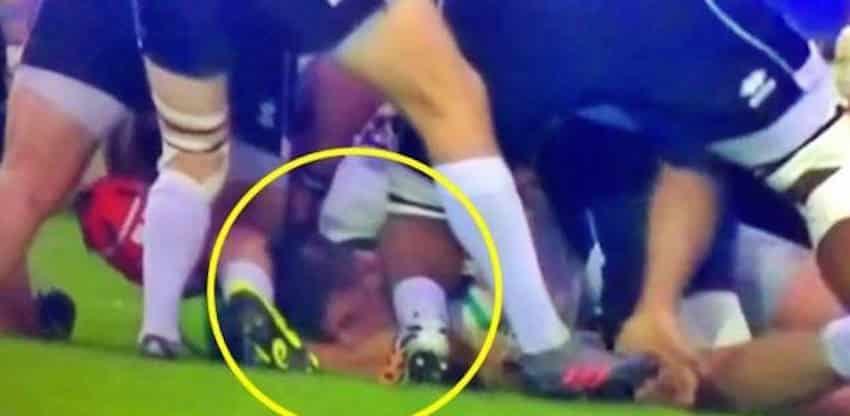 Oliviero Fabiani gets nine-week ban for biting
Oliviero Fabiani, has been suspended for nine weeks following an independent Disciplinary Hearing in London

The hooker pleaded guilty to the offence
Zebre Rugby hooker Oliviero Fabiani has been suspended for nine weeks following an independent Disciplinary Hearing in London on Wednesday. 
Fabiani was sent off by referee, Mathieu Raynal (France), for biting the Connacht lock Quinn Roux in the 29th minute of their match at Stadio Sergio Lanfranchi in contravention of Law 10.4 (m).
Under World Rugby's Sanctions for Foul Play, Law 10.4 (m), Biting of an opponent, carries the following sanction entry points – Low End: 12 weeks; Mid-Range: 18 weeks; Top End: 24 to 208 weeks.
An independent Disciplinary Committee consisting of Antony Davies (England), Chairman, Jean-Noel Couraud (France) and Daniel White (England) heard evidence and submissions from Fabiani, who pleaded guilty to the offence, from Zebre representative, Ernesto Cavatorti, and from the EPCR Disciplinary Officer, Liam McTiernan.
---
---
In upholding the red card decision, the Committee found that the offence was at the mid-range of World Rugby's sanctions and selected 18 weeks as the appropriate entry point.
The Committee then decided to reduce the sanction by the maximum of 50 percent – nine weeks – due to Fabiani's timely guilty plea, expression of remorse and clean disciplinary record before imposing a suspension of nine weeks.
Rugby Tonight's Austin Healey slammed the nine-week ban handed down to Fabiani for biting Connacht's Quinn Roux during their Champions Cup clash.
---