Bath and England Saxon forward Nathan Catt has reluctantly hung up his boots, announcing his retirement from rugby with immediate effect due to long-term injury.
The seasoned forward bids a fond farewell to Bath Rugby after spending 12 years at the club and making 170 appearances in the Blue, Black and White.
Catt said: "I have been a part of this club for a very long time now and it has been a huge part of my life. The city is phenomenal, the supporters, the club, the players of past and present, it has all been a fantastic journey. I can't thank Bath Rugby enough for giving me this opportunity to experience so many great memories.
"It has been an extremely tough decision to make. Whilst I have great pride when I look back on my career, I do sit here and think of what could have come – but that's sport and injuries are part and parcel of the game we all love.
"My time has come before I'd have liked to hang up my boots, but I'm very proud of what I've achieved, the friends I've made and the memories I will cherish. To the supporters, I just want to say a huge thank you for backing me and following me on my journey, you have been nothing short of amazing."
---

RANKED | The 10 highest paid people in rugby union, 2020
Keep reading to see the top 10 highest-paid people in rugby union, ranked in ascending order of earnings.
9=. ANDY FARRELL £600k (Ireland)
The first of two Farrell's on this list, Andy received a significant pay boost when he took over from Joe Schmidt following the 2019 Rugby World Cup.
---
9=. DAN BIGGAR £600k (Northampton Saints)
The Welsh pivot has made the most of his big-money move from Ospreys to Northampton Saints, where he has shone consistently since joining in 2018.
---
8. STEVE LUATUA £650k (Bristol Bears)
Didn't make any friends within the All Blacks hierarchy when he decided to cash in on his extreme rugby talent, signing for Bristol in 2017. Has since signed a two-year contract extension. The All Blacks aren't allowed by the New Zealand Rugby Union to pick exiles.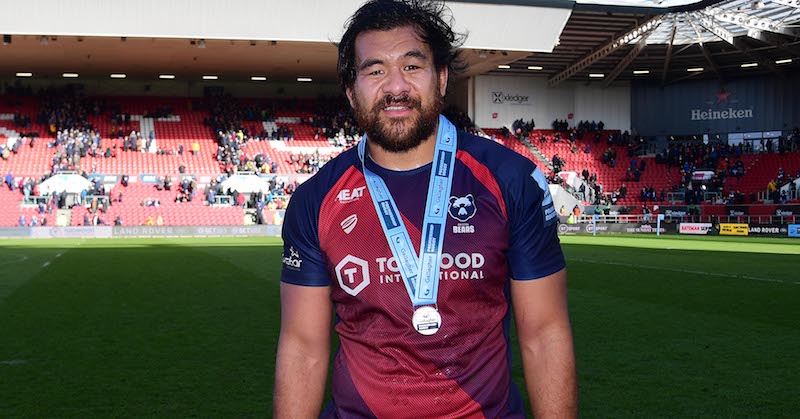 CONTINUES ON PAGE TWO
---