The following list serves as a warning to what can happen if things get out of control.
1. Andy Powell
The former Wales and Wasps flanker was banned from driving for 15 months after taking a golf buggy onto the M4 motorway following a night of heavy drinking.
He told a court he commandeered the vehicle to go and get some "munchies" from a service station before being pulled over for a breath test that he, naturally, failed.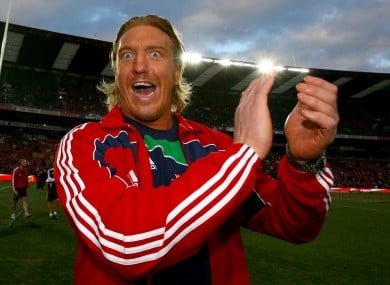 2. Mark Jennings 
The 26-year-old flew into a lager-fuelled rampage when officers turned up at his £475,000 family home to question him about a domestic incident.
The 6 ft, 15-stone dad-of-one, according to the Sun, headbutted one PC while telling him to "f*ck off and get out", before telling another he was going to rape her as he was escorted into the back of a police van.
3. Martin Castrogiovanni
The Italian prop was suspended by his club Racing 92 in 2016 after pictures of him partying in Las Vegas surfaced on social media with Zlatan Ibrahimovic.
The 34-year-old had told Racing that he could not play in their Champions Cup semi-final clash with Leicester Tigers as he had a family matter to attend to in Argentina. Naughty boy.
CONTINUES ON PAGE 2
---