England legend Jonny Wilkinson just wasn't a natural playmaker, says his former halfback partner Matt Dawson.
The scrum-half, who passed Wilkinson the ball that he propelled through the posts in the final seconds in Sydney in 2003 to win the World Cup, had suggested the fly-half has always relied too heavily for inspiration on thinkers around him.
"What is missing in his repertoire is an ability to read the game, understand where England are playing and where they should be playing," wrote Dawson in a column in 2010.
"He is now forever stationed at full back or on the wing when the team are defending, so when the ball is kicked into England's half it more often than not falls to him. Well, Jonny is never going to counter-attack himself, so he will either pass or kick, more often the latter.
"He can play in the way that has been planned on a flip chart in team meetings, but if it comes down to him to work out on the hoof what options to take, more often than not he will kick – and miss opportunities to attack.
"That is not news, it's the way it has always been. Jonny needs players around him – guys like Mike Catt, Will Greenwood, myself or Kyran Bracken – to take decisions, then he will execute them brilliantly."
England legend Martin Johnson, who was the head coach at the time fired back at 'proactive' Dawson, saying:" I didn't make any decisions either; it was all Matt Dawson,"
Austin Healey, a maverick who was never a fixture, either in the team or in any one position, also said: "Get off Jonny Wilkinson's case – and that includes you Matt Dawson."
EDITORS PICKS:
2003 Rugby World Cup final WAGS special: Here's who our heroes settled down with
15. Josh Lewsey – possibly single
Most recently known to have dated British Winter Olympic gold medalist Amy Williams in 2012 but it didn't work out.
---
14. Jason Robinson – Sian Griffin
Robinson divorced first wife Amanda, with whom he has six children including; Cameron, Jemimah, Joseph and Lewis. In June 2017 he married Sian Griffin with whom he has one son, Noah.
---
13. Will Greenwood – Caroline Greenwood
Greenwood and his wife, Caroline, have three children. They previously had a son Freddie who died 45 minutes after his birth in 2002. He is a patron of Child Bereavement UK, a charity which supports parents who have lost a child.
---
12. Mike Tindall – Zara Phillips
In 2010, it was announced that Tindall was engaged to Zara Phillips, only daughter of Anne, Princess Royal and the granddaughter of Queen Elizabeth II. The couple, who now have two daughters, first met during the 2003 Rugby World Cup in Australia.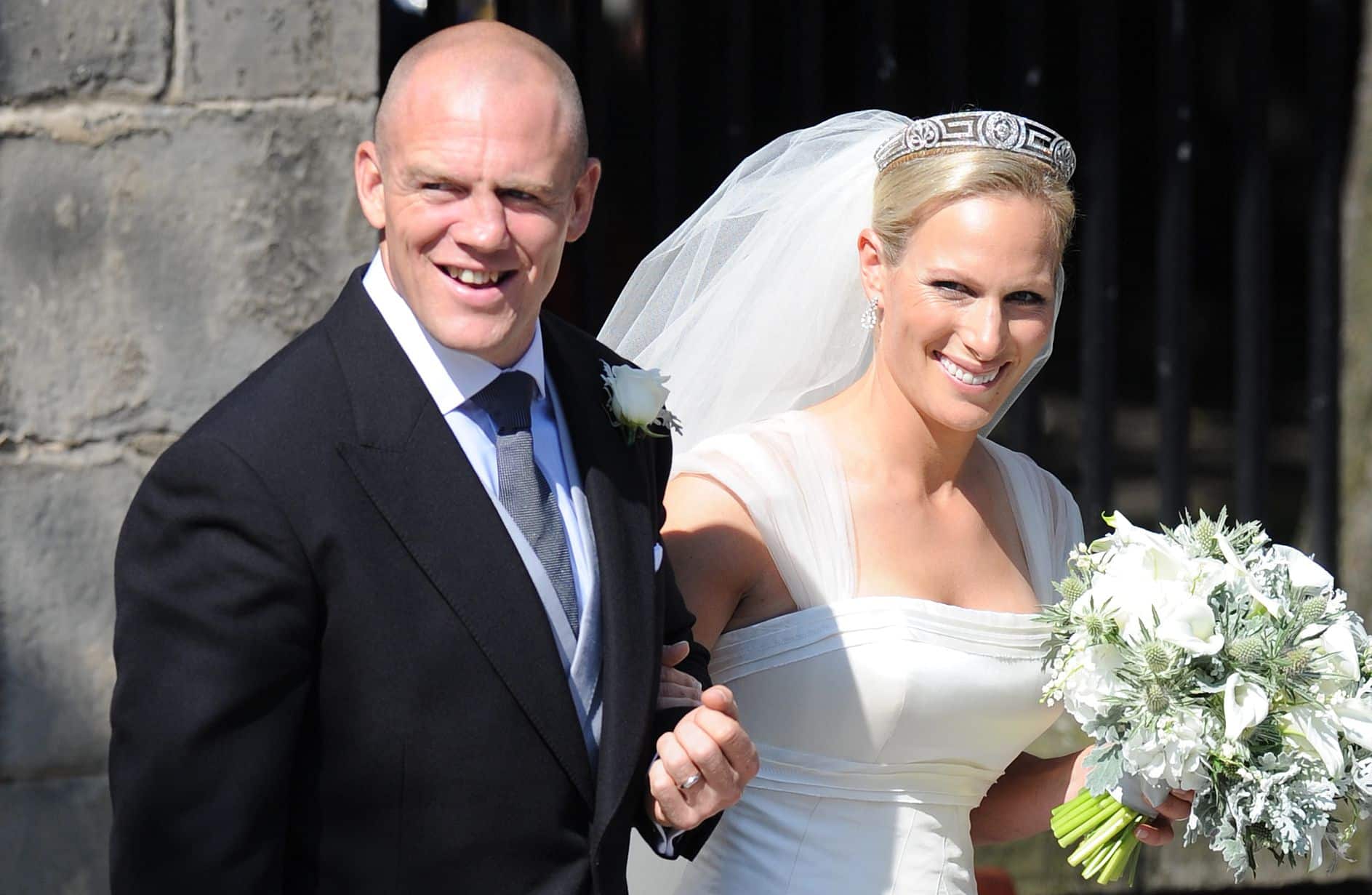 ---
11. Ben Cohen – Kristina Rihanoff
The winger was married to Abby Blayney in 2003, and has twin daughters with her, whom they named Harriette and Isabelle. The couple were estranged since 2014, and divorced in March 2016. In January 2016 it was announced, his former Strictly Come Dancing dance partner and now girlfriend, Kristina Rihanoff, have had their first child together, a daughter named Milena.
---