England's World Cup-winning squad Matt Dawson has revealed he doesn't support Steve Thompson and a group of rugby players who plan to sue world rugby over head injuries.
Every member of the group has recently been diagnosed with the early signs of dementia, and they say repeated blows to the head are to blame.
Speaking on the Rugby Union Weekly podcast, Dawson says it was his choice to play the game, and he "knew what he was getting into".
"No one forced me to do this," he said. "In my era they [the authorities] acted with their best knowledge of the scenario.
"I don't feel the game has let me down. The whole of my life is because I chose to play rugby, I'm a big boy, I made that decision.
EDITORS PICKS:
"I picked my vocation and I will take the consequences, I'm owning up to them, I'm having them so I've got to deal with them.
"If they're bad then I've got to deal with them. But I'm not going to sit here and blame anyone, say it was anybody's fault. Whether I've got dementia now or whether I have it in 20 years."
---
Here's who the 2003 World Cup heroes settled down with
15

. Josh Lewsey – Possibly single
He donned donned the Red Rose jersey on 55 occasions and opted to add brain power to brawn while he was still playing, completing a postgraduate diploma in law in 2005. Lewsey dated British Winter Olympic gold medalist Amy Williams in 2012 but that didn't work out.
---
14.

Jason Robinson – Sian Griffin
Robinson divorced first wife Amanda, with whom he has six children including; Cameron, Jemimah, Joseph and Lewis. In June 2017, he married Sian Griffin with whom he has one son, Noah.
The former back three flyer coached in rugby league before having a brief spell in charge of former club Sale Sharks, also watching watch sons, Lewis Tierney and Patrick Robinson, thrive in rugby league and professional cycling.
---
13.

Will Greenwood – Caroline Greenwood
Greenwood and his wife, Caroline, have three children. They previously had a son Freddie who died 45 minutes after his birth in 2002. He is a patron of Child Bereavement UK, a charity which supports parents who have lost a child.
The former centre worked for ITV during the 2007 World Cup and has gone on to represent one of Sky Sports' most authoritative pundits, also writing a column in the Daily Telegraph.
---
12

. Mike Tindall – Zara Phillips
In 2010, it was announced that Tindall was engaged to Zara Phillips, only daughter of Anne, Princess Royal and the granddaughter of Queen Elizabeth II. The couple, who now have two daughters Mia and Lena, first met during the 2003 Rugby World Cup in Australia.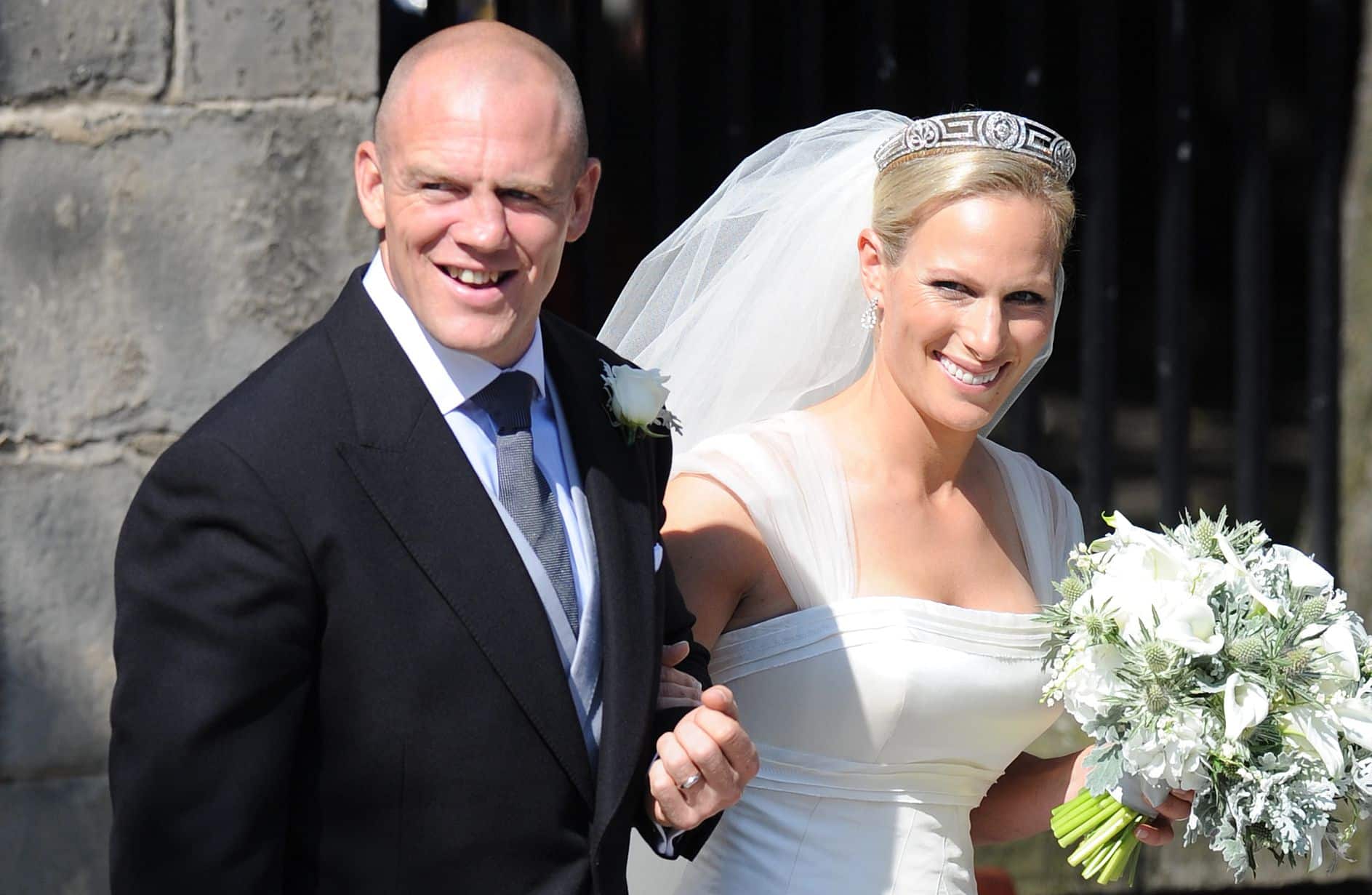 ---
11.

Ben Cohen – Kristina Rihanoff
The winger was married to Abby Blayney in 2003, and has twin daughters with her, whom they named Harriette and Isabelle. The couple were estranged since 2014, and divorced in March 2016. In January 2016 it was announced, his former Strictly Come Dancing dance partner and now girlfriend, Kristina Rihanoff, have had their first child together, a daughter named Milena.
He has also been a trailblazer in the campaign against bullying, founding the Ben Cohen StandUp Foundation in 2011 that seeks to raise awareness into the psychological impact of abuse such as homophobia.
LIST CONTINUES ON PAGE TWO
---