Former England hooker Brian Moore has issued an apology after making an on-air reference to bulimia while Ireland loosehead Cian Healy was vomiting.
 Moore commented it could be the result of bulimia. He said: "Bulimia? No"
Writing on Twitter today, he said: "Yesterday I made a bad comment about bulimia – it shouldn't have been made and I apologise."
What is Bulimia nervosa?
If you experience bulimia, you may find that you eat large amounts of food in one go because you feel upset or worried (binging). You may then feel guilty or ashamed after binging and want to get rid of the food you have eaten (purging).
Popular Welsh referee Nigel Owens, who has suffered with the disorder, replied to Moore.
"We all say things sometimes without thinking or meaning anything bad about it. Then after we realise it wasn't the right thing to say, or best word to use.
"You're a good man Brian and I know you meant no harm to anyone. Well done on apology. Everyone now move on."
Here's how social media reacted:
---
EDITORS PICKS:
---

RANKED | The 10 highest paid people in rugby union, 2020
Keep reading to see the top 10 highest-paid people in rugby union, ranked in ascending order of earnings.
9=. ANDY FARRELL £600k (Ireland)
The first of two Farrell's on this list, Andy received a significant pay boost when he took over from Joe Schmidt following the 2019 Rugby World Cup.
---
9=. DAN BIGGAR £600k (Northampton Saints)
The Welsh pivot has made the most of his big-money move from Ospreys to Northampton Saints, where he has shone consistently since joining in 2018.
---
8. STEVE LUATUA £650k (Bristol Bears)
Didn't make any friends within the All Blacks hierarchy when he decided to cash in on his extreme rugby talent, signing for Bristol in 2017. Has since signed a two-year contract extension. The All Blacks aren't allowed by the New Zealand Rugby Union to pick exiles.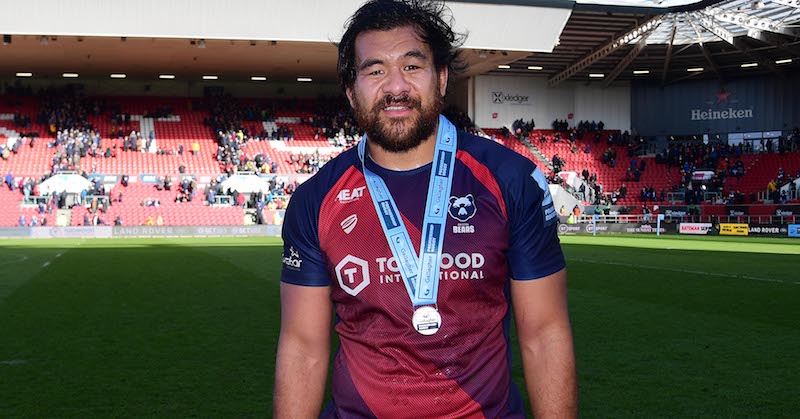 CONTINUES ON PAGE TWO
---