Wallabies legend Michael Lynagh, who caused England untold heartache during his playing career, has selected his all-time XV for the men in white.
By the time he played the last of his 72 internationals he had set a new point-scoring record (911) – a mark that still remains – and been a key member of the side which won the 1991 World Cup in England.
The zenith of his career came when along with Nick Farr-Jones he orchestrated an Australian backline that included Tim Horan, Jason Little and David Campese. He was also captain between 1993 and 1995.
Lynagh, who is now settled in England, could see his son Louis play for England in the future with the young Harlequins speedster already starring for the U18 and U20 sides.
DID YOU KNOW? Michael Lynagh became one of the first major signings of professional rugby when he joined Saracens in 1996
Michael Lynagh: My All-time England XV
BACK-THREE: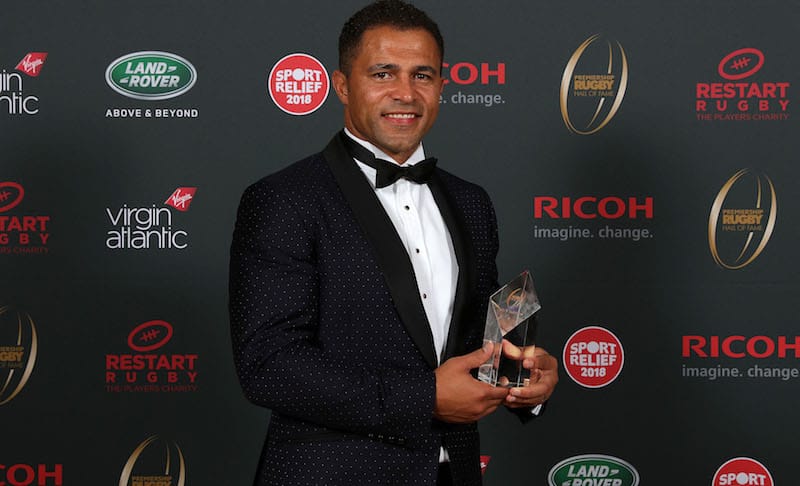 15. Jason Robinson: "What the league convert lacked in size, he made up for with lightning speed. Robinson's footwork made him England's most exciting attacker of his generation. Also scored England's only try of the 2003 World Cup final against Australia."
14. Rory Underwood: "England's all time top try-scorer with 49 tries. Underwood was a predator, who shone for the Lions as well as England."
11. Ben Cohen: "'Big Ben' brought beef to England's backs in the Clive Woodward era, and was a reliable finisher. Cohen scored 31 tries in 57 appearances and won the World Cup in 2003."
CENTRES:
13. Jeremy Guscott: "You could make an argument for the two Wills – Carling and Greenwood – at centre but you can't leave Jerry Guscott out."
12. Mike Catt: "Catt's dynamic range of skills allowed him to to play in four different positions along England's backline. Adaptability and intelligence never better displayed than at the 2003 World Cup."
---