The average ages of rugby players across Europe's three major leagues for the 2017-18 season has been revealed.
The fascinating data shows which positions have the youngest and oldest average in the Guinness PRO14, Top 14 and Aviva Premiership.
Top sports agency, Esportif Intelligence, has collected data, sifted through it and produced a graphic outlining which positions got paid the most this season from the three leagues in Europe.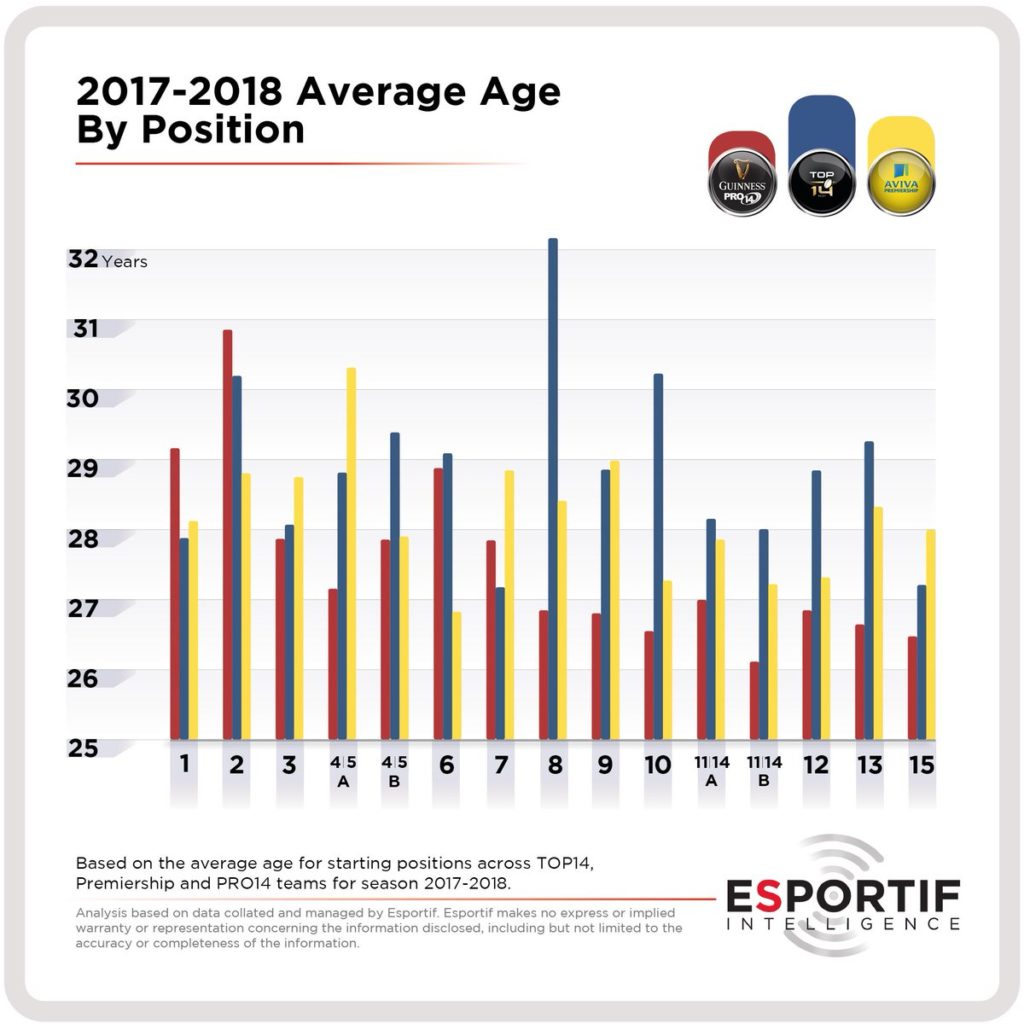 MORE STORIES: