Wales legend Andy Powell has revealed just how close he was to appearing on this year's I'm a Celebrity Get Me Out of Her show after meeting the producers in London.
The 37-year-old admitted he's 'gutted' he won't be joining Dec and Holly Willoughby in the Australian jungle, but he's keen to try and get on the show next year.
"The producers said I was very close to going in but I think they went for a higher profile person instead
---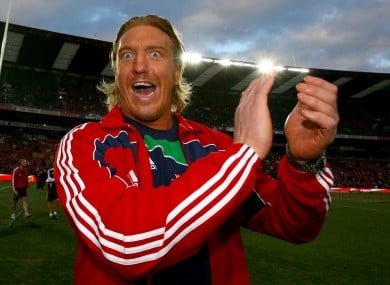 ---
"It went really well. They were keen and I'm really gutted I didn't make it.
"There's always next year and that's in the back of my head," he added. "You never know I could make it next year.
"I do watch the show and I think it's good fun. I think at the end of the day it was a toss-up between me and Harry Redknapp and Harry is a bit of a bigger name to have.
"If the opportunity comes about again I would really look forward to doing it. I just want to do it for the fun of it and the money I would get I would give to charity."
EDITORS PICKS: